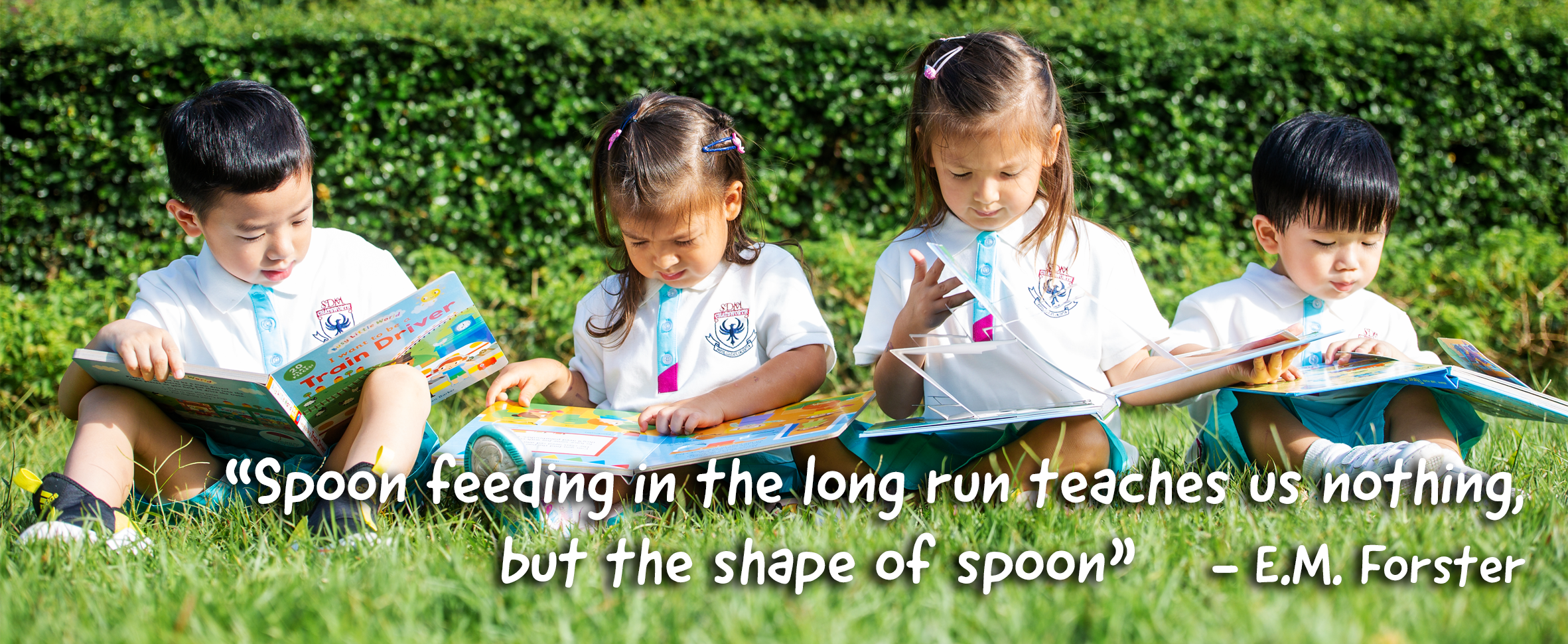 Pre-Nursery (PN) and Kindergarten (K1-K3) 
Singapore-based Curriculum
Our school will adopt a modified Singapore Nurture Early Learners' curriculum preparing children to their next level of education for local or international curriculum.
Drawing from the experiences of Chatsworth Preschool (Singapore), our curriculum incorporates several distinctive learning pathways.
We believe children should be introduced to the joys of learning and experience the road to success in a safe and supportive environment.
'Our philosophy on language learning is to learn the language, learn from the language and learn through the language.'
We believed the Early Years are in a critical time of language development. The curriculum will be delivered in both English and Mandarin with the children being immersed in a language-rich learning environment. With additional Cantonese lessons, SDMC will give children a close connection to the local community and prepare children for a multi-lingual world.
English:
Native English speaking teachers
Reading, writing, listening and speaking
Literacy
Phonetic awareness
Idea expression
Chinese (Mandarin and Cantonese):
Native Mandarin speaking teachers for Mandarin class
Fully integrated into the curriculum
Chinese characters
Pronunciation